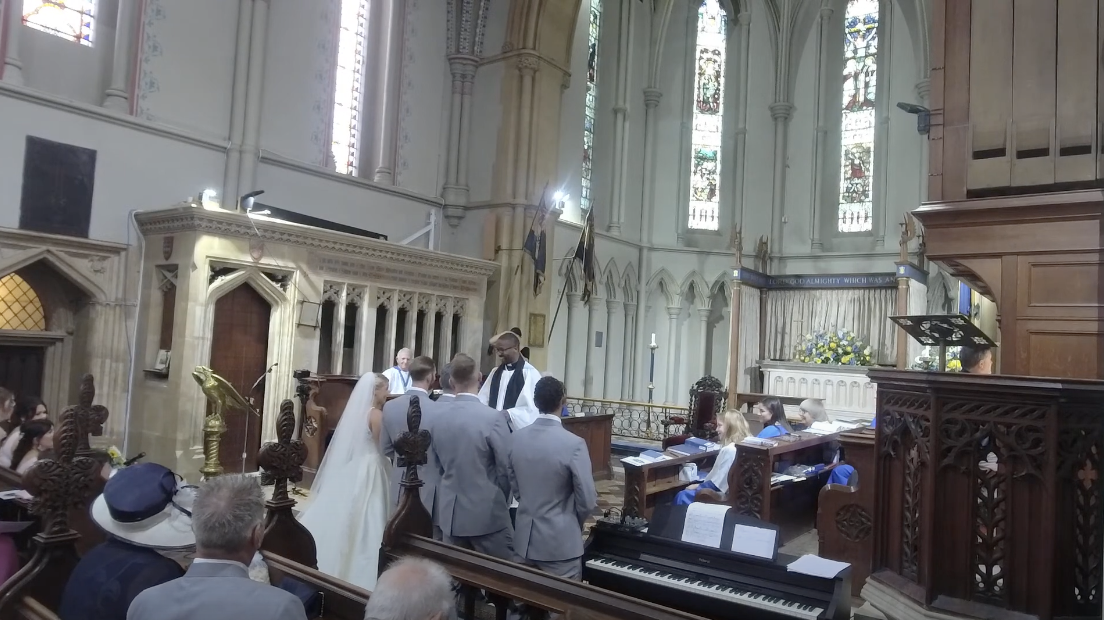 Your wedding day is one of the most important days of your life. Holy Trinity is a magnificent grade 1 listed building - so fine, the artist Constable made a sketch of the building just after it was consecrated. The interior is equally splendid and its lofty ceilings produce true grandeur and a wonderful acoustic.
At Holy Trinity, we aim to help you make this special day as inspirational and memorable as possible:
We take a great deal of care helping you plan a service that is specially designed for you with your favourite hymns, anthems and voluntaries.
We have a fabulous choir and talented organist to make sure the music at your wedding is of the highest quality.
There is a magnificent peal of bells at Holy Trinity and the ringers can celebrate your wedding with bells which will ring out to tell the whole community of your marriage.
The front of the church, with its row of steps, is ideal for wedding photos, as is our beautiful churchyard.
Preparation for married life; helping your marriage last
More important than all this are the planning sessions to help you think through the implications of this big step you are taking and will help ensure your marriage lasts. You will have a number of preparation sessions with our Rector, Martin, so help you understand the promises that you will be making before God and your family and friends. You will also have time with Martin to plan the service.
Getting in touch
To get an idea of what our building can offer you, please view our photo area for some examples of previous weddings at our church.
You are welcome to join us for worship at any time if you wish to see what our church community can offer you and to chat with our Rector in person. We would be delighted to see you.

Get in touch with us by using the form below and we can send further information. Alternatively, visit our Contact Us Page.